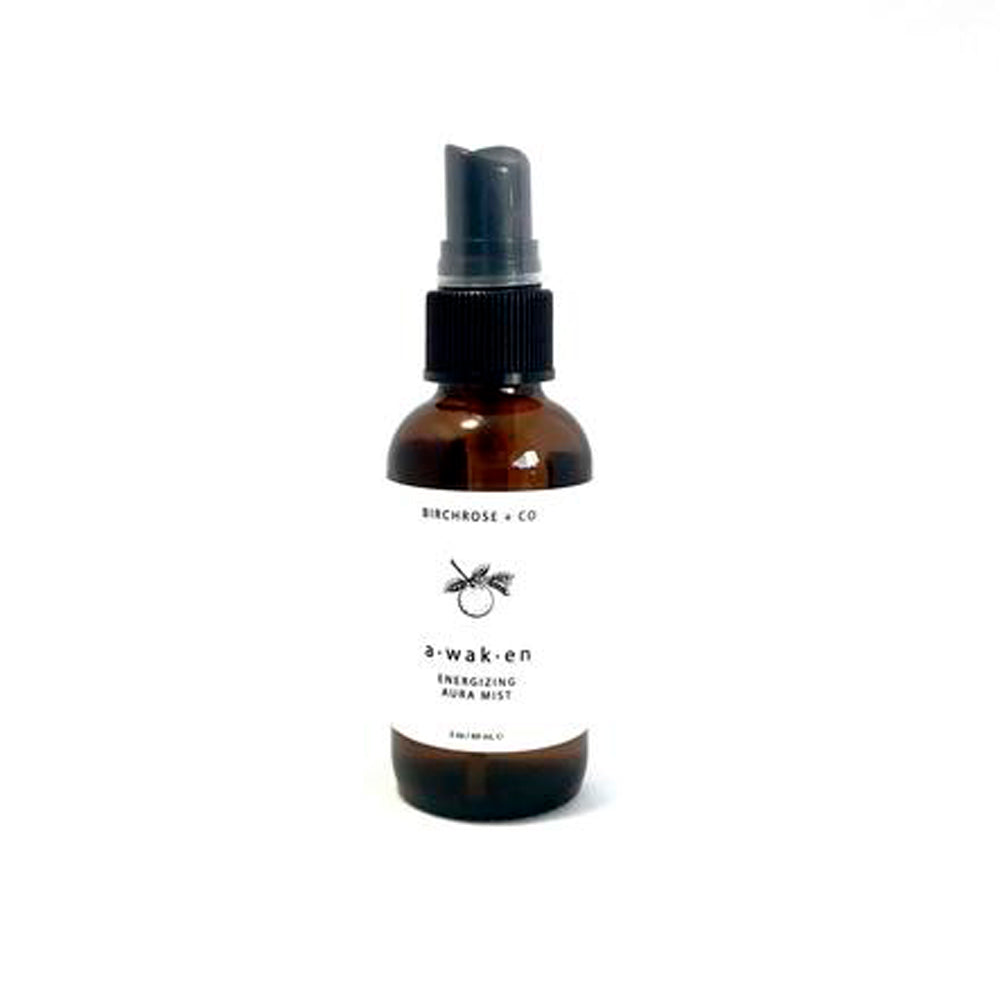 Awaken- Botanical Aura Energizing Mist
Regular price $18.00 $13.50 Sale
An uplifting blend to energize the mind, encourage creativity + elevate your mood.
Notes of:
• Grapefruit
• Lemon
• Eucalyptus
Usage:
Body • Atmosphere • Linens
Ingredients:
Distilled Water, Organic Cane Alcohol, Proprietary Essential Oil Blend
How to Use:
Spray in your environment, on your linens, and on yourself to reset + refresh.
Weight: 2 oz / 60 ml
About the Brand
A California native, founder Beckah started Birchrose + Co in early 2014 because of her desire and passion to create effective, truly natural products with recognizable ingredients that still appealed to her admiration for all things minimal and chic.
What started as a quest of self discovery, lifestyle change, and creative adventures has evolved into a company that prides itself in creating an artisan, all-natural product line with tangible results and a modern apothecary aesthetic.
All of Birchrose + Co products have been formulated as a result of experimentation with different organic textures, vibrant colors, unique aromas, and the way the earth's elements interact with each other to nourish and heal the skin.
Beckah has studied Aromatherapy and holds a degree in Business Management & Marketing.