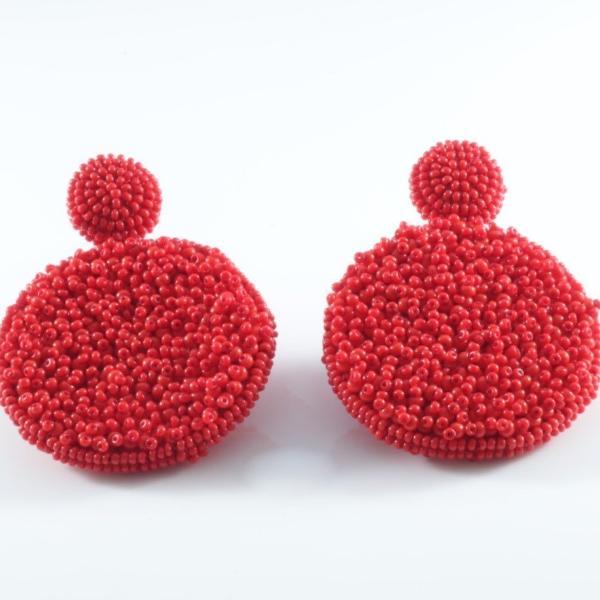 Vera Chaang Handmade Rita Earrings In Red
Regular price $89.00 Sale
Designed and then hand made by Veras amazing artisans. Rita earrings are unique funky and original.
Materials: Genuine crystals, steel post
100% Colombian
Materials: Genuine Beads and high quality cotton
**due to the nature of the product, colors and patterns may vary slightly from the picture shown**

We want your jewelry to last forever, care instructions:
Keep your jewelry away from:
Water
Lotion 
Perfume
Silver cleaner
Other harsh chemicals
Your jewelry should be the last thing you put on and the first thing you take off
Store your jewelry properly
ABOUT THE BRAND

Vera Chaang is inspired by the world and its cultures, they transform bohemian into jewelry.
More than accessories, they create art, 100% handmade by local artisans. Looking after their Colombian Ethnic Heritage, this serves as their inspiration. Nature and art in balance gives them a unique identity, as urban Gypsy's and adventurous.